oKAY Mamas... how many of you have wonderful kids (or kid)? We all do. Trust me, I think my kids are the best too.... most days.
We have six kids, four boys and two girls! Yep, we are dang near the Brady Bunch. Of course, if you are like me, you do have those days when life is just stressful beyond belief. Those are also the days that the kids decide to push your buttons and test the limit of the coming rapture.  My latest edition to my online store and Etsy Shop is in honor of THOSE DAYS. 
All of the shirts are unisex so they are just right for little boys or little girls. And another thing you can trust me on, those precious little girls can act like the spawn of satan just as quick as the boys AND with WAY MORE DRAMA.
Let us know what you think of the lastest Hens & Roosters Clothing Co Editions.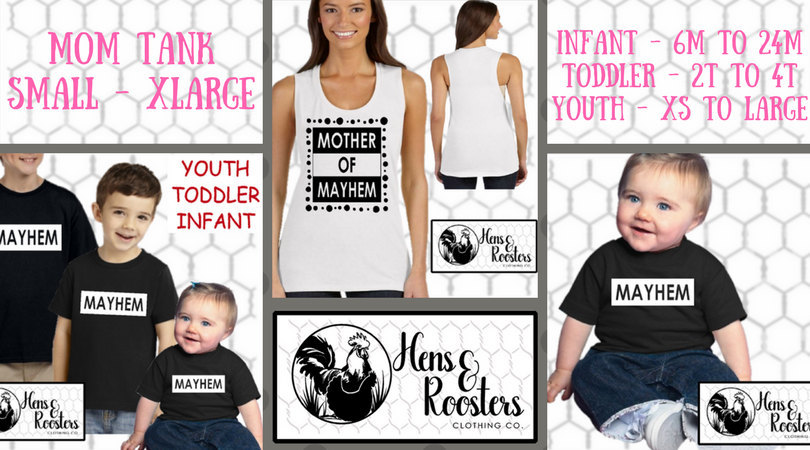 Click Here:  
Click Here:  MAYHEM
Thanks again for checking out our blog. Don't forget to subscribe below and we look forward to doing business with you soon.
OUR CUSTOMERS ROCK!